Male Eyelid Surgery by Dr Mark Gittos Plastic Surgeon
As you age, you may notice loose eyelid skin. In some cases a procedure of upper or lower male eyelid surgery may be needed. Dr Mark Gittos FRACS(Plast) is a Specialist Plastic Surgeon based in Auckland, New Zealand. Dr Mark Gittos also operates in the UK and is world-renowned for high-quality results. He performs the procedure of male eyelid surgery with an excellent, natural-looking outcome that can help you look more refreshed and less tired.
Download Dr Mark Gittos' Guide to Eyelid Lift Surgery – Blepharoplasty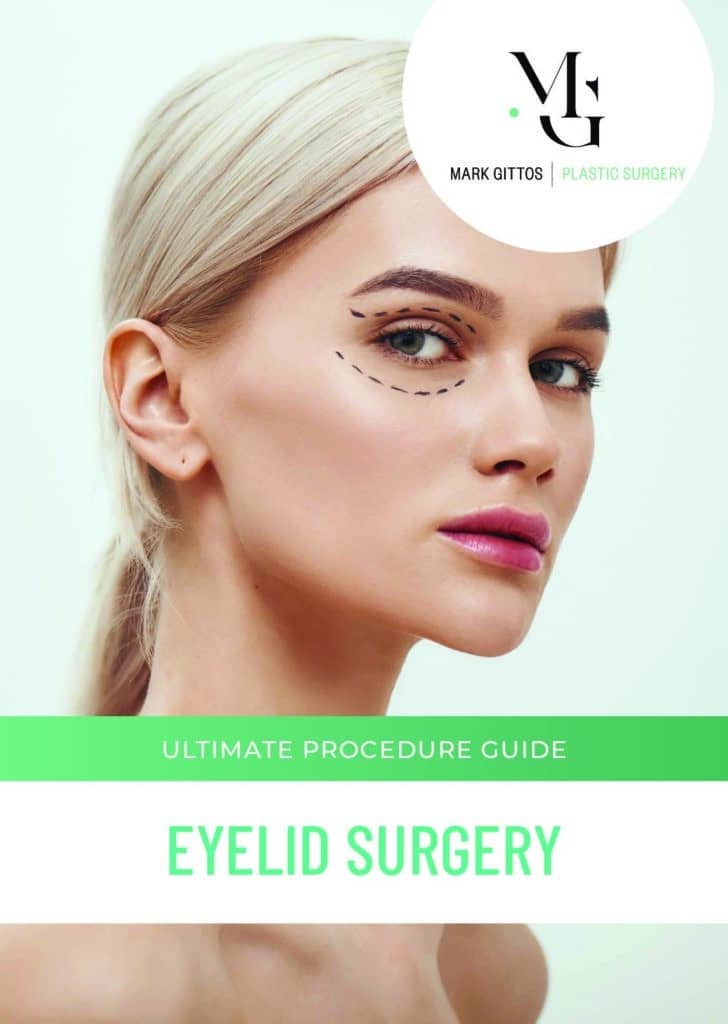 What Is Blepharoplasty Or Male Eyelid Surgery?
Reducing the upper or the lower eyelid is an Eyelid Surgery or Blepharoplasty. It can reduce the size and the puffiness of the upper eyelid, the lower eyelid or both of them, depending on your need and preferences. It makes you look and feel happier, since eyelid laxity may make you look sad.
Our eyes are the focal point of the face, and in conversing with friends and family this is what we look at. If you feel that the puffiness and the loose skin are the first things people notice about you, you're not the only one. The Blepharoplasty Surgical Procedure or Eyelid Surgery is meant to remove extra tissues that might be causing this hanging of the skin or the swelling and therefore remove these unsightly signs of aging. Removing them also restores a bright, youthful appearance of the eyes and the adjacent area.
What Are The Benefits Of Male Eyelid Surgery
After a successful Male Eyelid Surgery performed by Dr Mark Gittos, a Seasoned Plastic Surgeon in Auckland, NZ, you will notice several improvements:
a refreshed appearance of the eyes, eyelids and the wrinkles around the eyes,
reduced under-eye bags,
improved vision and a wider vision field (in patients where the loose skin was impairing vision),
improved confidence due to more youthful looks,
no more tired, downturned and sad-looking eyes.
Who is a good candidate for male blepharoplasty?
If you suffer from:

under-eye bags,
puffy eyelids,
look tired in the area around your eyes,
look sad even when you are not,
have excess skin around your eyes, and
have realistic expectations of what can be achieved using an eyelid procedure for men,
then you are an ideal candidate for the procedure of blepharoplasty.
About The Male Eyelid Surgery – What Can I Expect In Theatre
The first step to a refreshed, younger-looking eyelids and the area around the eyes is booking your appointment with Dr Mark Gittos. This experienced professional will be able to properly assess your situation and propose a tailored procedure and the approach you may need. After the consultation about the procedure itself, you are free to ask any questions and clear any doubts you may have.
The doctor may ask you questions related to your family and your medical history. The doctor may also ask you about any pre-existing conditions which may be of importance for the surgery, any chronic conditions you may have as well as the medication you may be taking. This is all necessary to ensure that there are no discomforts, injuries or complications during the surgery itself.
Once in the surgical theatre, you may be given a mild local anaesthetic and be sedated. The sedation is not complete, so you may still be able to answer questions or talk to your surgeon and his Supporting Team. In the majority of cases, for your comfort, you may be given general anaesthesia.
The procedure of male eyelid surgery itself is light and takes around two hours if both the upper and lower eyelid area are to be operated on. Dr Mark Gittos will cut along the creases of your eyelids to expose the muscle and remove the excess fatty tissue. In some milder cases, the doctor may even place the fatty tissues differently, without removing any of them. This kind of rearrangement may still give good results while easing the recovery for the patient.
After the excess tissue is removed, the skin is brought back together and stitched with tiny stitches. The stitches may be soluble, in which case they will fall off once absorbed by the skin. They may also be insoluble, in which case the doctor will remove them during one of the follow-up visits.
Recovery After Male Blepharoplasty
After the surgery, your eyes may feel tight, sore and slightly swollen. Your vision may be blurry for a few days. During these initial few days, stay away from strong sources of light, screens and sunlight. Give your eyes time to recover after the surgery. This kind of sensory deprivation, combined with plenty of rest, a good diet and a lot of fluids intaken is a good way to give your body all it needs for a fast and successful recovery.
On average, it may take between 7-10 days to recover from upper eyelid surgery and a few days longer for the lower eyelid surgery. These numbers are an estimation. The actual time needed to recover after any eyelid surgery may be longer and changes on a case-to-case basis. Most people feel ready to continue with their work between days 10 and 14.
Minimising Scars After Blepharoplasty
Dr Mark Gittos is an experienced plastic surgeon who is famous for very natural-looking results in his surgery. He says that the best plastic surgery is the one where no one can tell you've had plastic surgery. After the surgery, you will be advised to take certain precautions to minimise the risk of scars. In general, you should:
avoid sunlight.
massage the incision scars with a silicone-based cream. avoid any strenuous activities while recovering,
avoid being too expressive with your face while recovering, especially in the eye area,
stay healthy and enjoy a mild physical activity to increase blood flow.
Longer-Term Results after Eyelid Surgery
To ensure long-term results after your eyelid surgery for men, make sure to follow the post-op advice given to you by Dr Mark Gittos. This is a crucial period to make sure that the surgery was successful and that you get the best results. The results are expected to last some 10-15 years, but to extend the results as much as possible, make sure to take good care of your skin and the body. Plenty of healthy foods, a lot of liquids, staying away from smoking and mild exercise are sure to keep your body healthy.. Use moisturisers throughout the day and SPF whenever you head out. This will ensure that your skin is well hydrated and that there is a protective barrier to protect it against damaging sun rays.
Am I A Good Candidate For Male Eyelid Surgery
If you suffer from:
under-eye bags,
puffy eyelids,
look tired in the area around your eyes,
look sad even when you are not,
have excess skin around your eyes, and
have realistic expectations of what can be achieved using an eyelid procedure for men,
then you are an ideal candidate for the procedure of blepharoplasty. It is important to assess your situation properly so that satisfying results can be achieved during your eyelid lift surgery.
Prices & Costs – How Much Is Male Eyelid Plastic Surgery In New Zealand?
Costs of eyelid surgery for men in New Zealand can vary greatly and depend on several factors: the Surgeon's Fee, the Hospital Fee, the length and the complexity of the operation as well as the individual factors since all patients have different anatomy. The prices generally range between $7,000 – $13,000 for each eyelid, in a Hospital. For more information on how to determine the price of your eyelid surgery for men, please visit our page on Cosmetic Surgery Prices and Costs in NZ.
The prices of plastic surgery can vary greatly. Make sure to understand that a cheaper surgery comes at a hidden cost: it may not include all your needs, it may be carried out in a backroom clinic, it may be performed under a local anaesthetic even though your case may demand general anaesthesia or the surgeon performing it may not have enough training, knowledge and expertise to carry out a surgery like this. Money saved is often given post-surgery for follow up appointments, proper aftercare, medication or some other necessary elements. Always ask WHO the surgery will be carried out by, WHAT their credentials are, and of course WHERE the surgery will be performed.
Funding your Male Eyelid Surgery
Depending on your case, you may be eligible for a degree of coverage or funding by:
ACC – although they do not cover elective surgeries, in some cases, such as when your visual field is impaired, they may fund a part of the surgery, esp. if a result of an accident or injury,
Southern Cross Health – you may be eligible if you meet their criteria.
Dr Mark Gittos also cooperates with some other insurance groups, such as:
Celebrities Having Male Eyelid Surgery
Many male celebrities are rumoured or known to have had eyelid surgery for men. Male celebrities such as Bono, Tom Cruise, Paul McCartney, Al Pacino, and George Clooney are all on this list. They have managed to retain their youthful looks using a male blepharoplasty or eyelid surgery for men.
Is Eyelid Surgery for Men Worth It?
Impaired vision, looking older than you are and looking sad are all common problems that are addressed by this type of surgery. In short, patients report seeing better (having a wider visual field), feeling better, having more confidence and self-esteem and being more willing to participate in social activities. The recovery time after male blepharoplasty is very short, but the benefits gained are huge – that is why some 7% of all plastic surgery done in the USA in 2020 were blepharoplasty surgeries.
FAQs About Male Eyelid Surgery
Can you fix hooded male eyes?
Hooded male eyes, saggy male eyes, bags under your eyes, puffy eyes, tired or sad-looking eyes can all be fixed utilizing blepharoplasty or eyelid surgery.
How do you know if you need a male eyelid lift?
If you feel uncomfortable with the way your eyelids look and feel, the way people react to them or if you are in any way impaired because of the shape or the size of your eyelids, you may want to consult Dr Mark Gittos and have him assess your case.
At what age should you get a male eye lift?
There are no strict rules as to when you should or should not have an eyelid surgical procedure. You may choose to have a male eyelid surgery anywhere between your 20s and your 70s, depending on your desires and the state of your eyelids.
Why is there extra skin on my eyelid?
There are some reasons why you may have extra skin on your eyelids. Hereditary factors, damage by the sun and lower collagen production can all contribute to eyelid ptosis or extra skin on your eyelid.
How do I get rid of droopy male eyelids?
In rare cases that the droopy male eyelids are caused by the fluid accumulation behind the skin of the eyelid, some relief can be found in placing cold compression over your eyes and the eyelids in the morning. In most cases, however, you will need upper eyelid surgery, lower eyelid surgery or double eyelid surgery.
How long does a male eyelid lift last?
Some 10-15 years. How long the results of your eyelid surgery will last depends on several factors, such as sun exposure, hereditary factors, BMI, personal lifestyle choices and many more.
Is male eyelid surgery painful?
Some pain can be experienced after any surgical procedure. This pain is easily managed using pain relievers and should not concern you too much.
Does upper male eyelid surgery make you look younger?
The upper male eyelid surgery as well as the lower male eyelid surgery both lift and tone the skin, retrieving a youthful look to the face and the eyes.
How long does it take to recover from male upper eyelid surgery?
On average, it may take between 7-10 days to recover from upper eyelid surgery and a few days longer for the lower eyelid surgery. These numbers are an estimation. The actual time needed to recover after any eyelid surgery may be longer and changes on a case-to-case basis.
Is male eyelid surgery permanent?
The tissues are permanently removed during an eyelid surgery procedure. The skin continues aging regardless of the surgery, so that after many years some signs of renewed skin laxity may be seen. You can still expect your eyes to look significantly younger for some 10-15 years.
Is it worth getting male eyelid surgery?
Does male eyelid surgery leave scars?
Any surgical procedure leaves scars and so does the male eyelid lift surgery. However, the incisions are made in such places that there will be almost no visible scarring post-op.
Associated Surgeries
During your eyelid surgery for men, you will be in general anaesthesia. To better use the anaesthetic as well as the recovery time, you may choose to combine your male eyelid surgery with some other minor surgical procedures, to restore your youthful look. Facelift, neck lift, rhinoplasty (nose job), nipple fix, abdominoplasty, liposuction and many more plastic surgery procedures can be combined with eyelid surgery for men. Consult Dr Mark Gittos for more information on which combinations are applicable in your case and kill two birds with one stone.
Finding The Best Blepharoplasty Surgeon In New Zealand?
Finding the best surgeon can be a little bit of a challenge. Generally speaking, your surgeon should be certified, have ample experience, his practice and should be able to operate in a hospital, if the procedure demands it. Beware of any suspiciously cheap surgeries which may result in less-than-optimal results. Dr Mark Gittos FRACS(Plast) is a Specialised Plastic Surgeon who is world-renowned for natural-looking results as well as for pioneering several methods used in plastic surgery even today.
Why Choose Dr Mark Gittos?
Dr Mark Gittos FRACS(Plast) is an experienced plastic surgeon who performs numerous plastic surgeries in New Zealand and the UK. He focuses on patients' comfort and results. His co-lecturing at the University of Auckland, lecturing at Auckland University Surgical Society and common appearances on the Discovery Channel documentaries testify to his expertise and vast knowledge in the field of plastic surgery. He is always focused on the patient, the patient's desires and needs. However, if he deems your expectations out of reach, he will inform you of any alternatives there may be. Have a look at his Eyelid Surgery Before and After Gallery.
Male Eyelid Surgery Glossary
Blepharoplasty – Eyelid Surgery
General Anaesthesia – Drugs and/or gasses given to the patient to alter consciousness and relieve pain
Sedation – drugs administered orally or intravenously to relieve pain and alter consciousness
Sutures – stitches used by a surgeon to close any incision sites
Incision – a cut in the skin done by a surgeon
Eyelid – the outer covering of the eye, made of skin
Risk & Complications Of Male Eyelid Surgery
As with any other surgical procedure, eyelid surgery has some risks associated with it. In general,
swelling,
poor scarring,
infection,
bruising,
pigmentation changes (hypo or hyperpigmentation),
dry eyes,
inability to close eyes,
ptosis,
asymmetry or
altered vision
may all appear as normal risks during male eyelid surgery. Some risks may appear more often than others. Risks are normally associated with any surgical procedure. Find out more about the risks of surgery on Dr Mark Gittos' webpage.
Further Reading about Male Eyelid Surgery
About Dr Mark Gittos FRACS (Plast) – New Zealand Plastic Surgeon
Practice locations in Herne Bay Auckland, Northland and Bay of Plenty – Kerikeri, Whangarei, New Plymouth & Tauranga
Dr Mark Gittos is a leading Specialist Plastic Surgeon and operates a practice in Herne Bay, Auckland and in the UK. The practice focuses on both surgical and non-surgical procedures, each designed to help restore, improve or change a physical characteristic or problem. The first step in every case is to talk through your personal requirements and explore all the options, before deciding on the most effective solution.
Dr Mark Gittos offers high quality, natural-looking cosmetic surgery results and is highly experienced in Breast, Body and Face Surgery having performed over 4000 Surgeries in the last 26 years. With worldwide expertise Dr Gittos is an expert in breast, face and body surgery for men & women.
Naturally, before any treatment is begun, we will explain clearly the advantages and risk factors; so that you have the information you need to make an informed decision that is best for you. Visit the practice to find out more.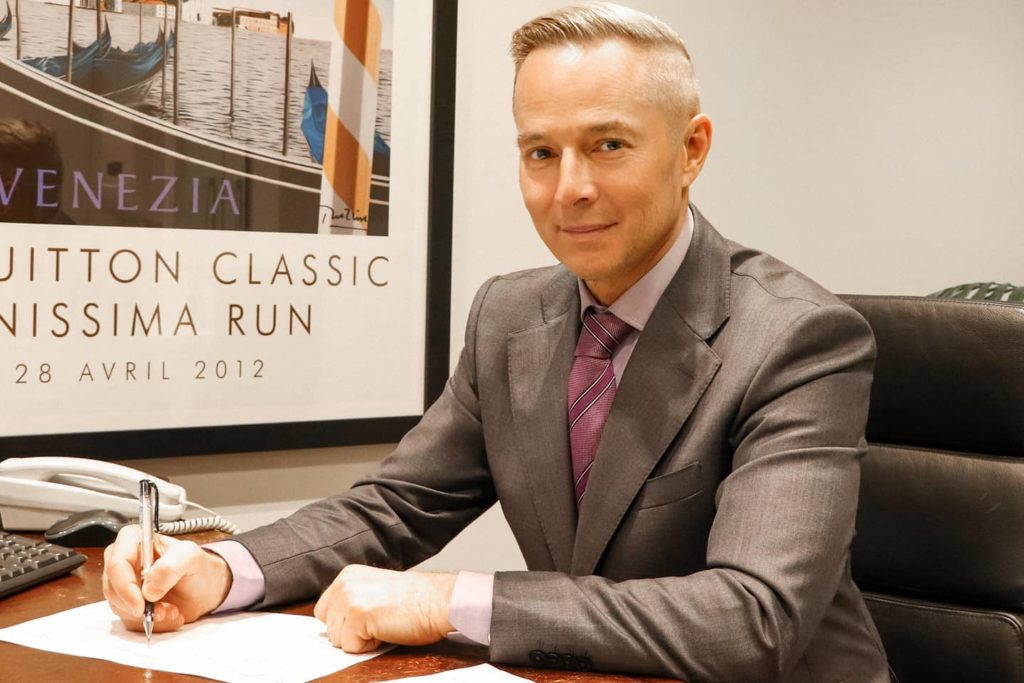 NEXT STEPS
Do your Research
What to Bring to your Plastic Surgeon Consultation
Bring a friend or relative to help discuss the information and your choices
Take lots of notes and read the documents provided thoroughly
Dress in simple clothes as you may need to undress for examination
Bring your medical referral and any relevant medical documents or test results
Book your Initial Surgery Consultation
A Referral from your GP or specialist is helpful but NOT essential – you can have a consultation without a GP Referral
Email us or Call on 09 529 5352 to arrange your surgeon consultation appointment.
Book a consultation with Dr Gittos by paying the Consultation Fee – $325 incl GST
Please contact us to arrange to book a consultation with our Specialist Plastic Surgeon or to speak with our Patient Care Advisor.
Send an enquiry form today or phone 09 529 5352 during Clinic Hours