Male Facelift Surgery by Dr Mark Gittos Plastic Surgeon
Male Facelift or Male Rhytidectomy is a cosmetic surgical procedure that aims at restoring your youth and repairing years of damage caused by aging and sun exposure. Dr Mark Gittos FRACS(Plast) is a Specialised Plastic Surgeon based in New Zealand who offers two kinds of Face Rejuvenation Cosmetic Surgery procedures: Mini Face Lift for Men and Full Face Lift for Men. With significant experience and thousands of operations behind him, he is a well-renowned Specialist Plastic Surgeon who operates in New Zealand and the UK.
Download Dr Mark Gittos' Guide to Facial Rejuvenation Surgery – Surgical and Non Surgical Anti-Aging
Guide Facial Rejuvenation
What Is Male Facelift
Male Facelift is a surgical procedure that minimises signs of aging on your face and jaw. It addresses deep crevices, smaller folds, any extra or sagging skin and overall leaves you looking and feeling much younger. Around 10% of facelift surgeries are done on men.
What Are The Benefits Of Male Facelift
Male Facelift restores signs of youth in your skin. Any extra skin and deep crevices are evened out and the skin is left looking young and vibrant. Your jawline may be better defined, you may have a firmer facial appearance and will also enjoy a better positioning of the muscles and the fat tissue normally found on your face. You will feel younger, more confident and pleased with your overall appearance after the procedure of Male Facelift.

About The Procedure Surgery
Male Facelift or Male Rhytidectomy is a complex surgical procedure that involves tightening of your lower and mid face, your forehead and can also include eyelid surgery, if necessary. Your Specialised Plastic Surgeon will work with you to create a personalised surgical plan to best achieve your desired results.
During the procedure itself, you will be put under general anaesthesia for your comfort. The doctor will make incisions on both sides of the face, close to the ears. The skin and underlying tissues are then tightened, excess skin is removed and the incision sutured. The incision is made close to the ears and the hairline so that scars' visibility is greatly reduced.
If your Male Facelift includes the forehead lift or a brow lift as well, your surgeon will use a similar technique to remove the excess skin from your forehead. This part of the procedure removes the deep wrinkles on the forehead and makes it appear smoother and younger.
If Male Eyelid Surgery is also included in your Male Facelift then the doctor will make small incisions that follow the natural contour of the eyes.
The entire procedure lasts between 2 and 6 hours depending on the complexity of the procedure and the number of areas for the surgeon to address. A good Specialised Plastic Surgeon will be able to hide the scars in the hairline and the natural contour of the eyes. This enables barely visible scars after the surgery, that can be further faded through other scar revision procedures.
Recovery After Male Facelift
The male Facelift procedure is complex. Considering that the face is a very sensitive area of the body, it should not come as a surprise that the healing may take some time. You should allow some 2 to 4 weeks for the initial stage of the recovery. Drink plenty of fluids, have a well-balanced diet and make sure that there are no stressors around you. In the following period, up to six weeks, you should avoid long bending over, heavy lifting, strenuous activities such as running, working out in a gym and sudden head movements.
To speed up the recovery and make sure that the Male Facelift gives optimal results, you may need to wear a compression garment to keep the swelling at a minimum. You also need to have a good, collaborative relationship with your surgeon and in general, maintain a healthy lifestyle. Your Specialised Plastic Surgeon will be tracking your progress, the healing of the wounds and scar formation to be able to properly assess your aftercare and recommend future steps.
Minimising Scars After Male Facelift
Bear in mind that some scarring is normal after any surgical procedure. This is the skin reattaching itself and healing. To minimise the scars, Dr will use very fine sutures and will place the scars behind the hairline wherever possible. To ensure proper scar formation, without overscarification, follow your doctor's recommendations. It may take up to a year for a scar to fully form. After this period, you may opt for some Scar Revision Procedures with Dr Mark Gittos.
Longer-Term Results
In general, the effects of a Male Facelift surgery can be seen for up to ten years. To ensure you get maximum value from your Male Facelift, consult with Dr Mark Gittos about possible changes you could make in your lifestyle that would guarantee that your Facelift surgery lasts for years to come. Mild exercise, a healthy and well-balanced diet, proper hydration and avoiding tobacco products as well as overt use of alcohol, regular usage of SPF and a good moisturiser solution are all proven and very effective ways to keep your skin healthy and vibrant for years to come.
Am I A Good Candidate For Male Facelift
Do you have facial laxity / loose skin on your face?
Do you have sagging male jowls?
Are there deep crevices on your forehead?
Do your eyes assume a sad position even when you are smiling?
Can you notice any fat tissue buildup under your chin or on your face?
Do you feel intimidated by these changes?
Do you look too old for your age?
Do you want to look younger and have vibrant, youthful skin again?
Do you have realistic expectations from your Specialised Plastic Surgeon?
If you replied to one or more questions with a 'YES', then you may be eligible for a Male Facelift surgical procedure. You can contact Dr Mark Gittos and arrange an appointment. He will be able to professionally assess your case and propose the method perfectly suited to your needs and expectations.
Costs – How Much Is Male Facelift In New Zealand
New Zealand Men's Facelift costs may vary from one surgeon to another and from one procedure to another. Jowls Facelift prices may differ significantly even in the same city. In general, low-priced offers should be avoided for the simple reason that they may be carried out by doctors who lack the level of expertise needed to perform a satisfying Male Facelift surgery. To make sure you get a high-quality solution, make sure that your surgeon is certified, has ample experience and a great supporting team. Also, the surgery should be done in a high-standard hospital.
Dr Mark Gittos is a Fellow of the Royal Australasian College of Surgeons (FRACS) and has performed thousands of surgeries worldwide to this day. He has pioneered several surgical methods and is a world-recognised Specialised Plastic Surgeon. Full facelift surgery in his office costs between $16,000 to $24,000. For more information and to get an exact price suited to your case, contact Dr Mark Gittos or refer to his pricing page.
Funding Male Facelift
Most cosmetic surgery is not eligible for funding by any of the insurance houses. Dr Mark Gittos cooperates with multiple insurance providers which may cover a part of your Male Facelift cost if eligible. Among those are NIB, AIA, Partners Life, Accuro, as well as the ACC and Southern Cross. If your case of Male Beauty Surgery is not eligible for any coverage, you may also consult Nova Medical Finance and see what options they can offer to you. Dr Mark Gittos cooperates with Nova Medical Finance.
Is Male Facelift Worth It?
Yes, Male Facelift is worth it. Men make up around 10% of all facelift surgeries performed every year. Most of them feel happy and feel that they have made the right decision of having Male Facelift. They look younger, feel more confident and are in good mood post-op. You can have a look at Facelift Before and After photos to see what a combination of a facelift and neck contouring looks like. Some more examples of Male Facelift Before and After Photos can be found on the New York Facial Plastic Surgery website.
Download Dr Mark Gittos' Guide to Facial Rejuvenation Surgery – Surgical and Non Surgical Anti-Aging
Guide Facial Rejuvenation
FAQs about Male Facelift
What causes sagging jowls in men?
Repetitive facial habits, hereditary factors, tobacco use, alcohol abuse, prolonged exposure to sunlight, insufficient skin care, stress, lack of sleep and other lifestyle choices all contribute to an aging face and skin that loses its elasticity.
How do you tighten sagging male jowls?
Male Cosmetic Surgery or Male Facelift can be the most effective Surgical Procedure for tightening sagging male jowls. All extra skin and fat tissues are removed and what is left is tight, firm skin that looks and feels younger.
What is done in a male mini facelift?
A male mini facelift is a procedure very similar to a traditional facelift. The mini male facelift incisions are smaller in length and less pronounced. This makes it a 'mini' facelift.
Does a male facelift make you look younger?
Yes, a Male Facelift makes you look several years younger. Patients generally rate themselves as looking some 12 years younger after this Male Beauty procedure.
Am I too old for a male facelift?
No. There are no age restrictions when it comes to Male facelifts. The appearance and the level of skin ptosis will determine the extent of the operation, but age plays no crucial role. You must be healthy, do not smoke and that your expectations are realistic. The recovery time may be prolonged for older patients.
What matters is appearance and not age. Regardless of the age, Male Facelift yields satisfying results in enhancing your looks.
What is the best male facelift procedure?
The deep plane facelift is considered to be the best Male Facelift procedure. It tightens the skin starting from deeper layers and is the most effective in preserving your facial features. The results of a deep plane Facelift also last the longest.
How long does a male facelift last?
Male Facelift is expected to last some 10 years with proper care and a healthy diet. For younger patients, the results may be longer-lasting.
How painful is a male facelift?
Any invasive procedure results in some degree of discomfort and pain. The pain can easily be taken care of by using pain relievers. Consult your Specialised Plastic Surgeon with any concerns about pain and aftercare.
How do you sleep after a male facelift?
You should sleep with your head elevated slightly for several weeks after the surgery, to promote fluid drainage, faster recovery and less swelling.
How long does it take to look normal after a facelift for men?
In most cases, the initial recovery can take anywhere from 1-2 weeks. After this period, the swelling is gone, although, for a full-scale recovery, it is necessary to wait anywhere between 8 and 12 weeks. It may take up to a year for the scar to completely mature.
Associated Surgeries
Many men choose to combine Male Facelift surgery with another, minor surgery to better utilise time spent under General Anaesthesia. You may opt for Liposuction Procedure, Neck Lift Surgery, Placing Facial Implants, Ear Correction Surgery or even Dermal Fillers to augment the results achieved by Male Facelift procedure.
Celebrities Having Male Facelift
It is no secret that many celebrities turn to Male Facelift to renew their skin and look as good as they did when they were young. Among celebrities who had Male Facelift are Ray Liotta, Jean Claude van Damme and Steven Tyler. Some more prominent names appear alongside some other Male Beauty Surgery procedures, such as Tom Cruise, Clint Eastwood, Brad Pitt, Simon Cowell and many others.
Planning Your Male Facelift Patient Journey
The first step towards achieving a more youthful look is scheduling an appointment with Dr Mark Gittos. After your case has been assessed by this seasoned Plastic Surgeon, you will be given options of methods and surgeries that would yield the best results in your particular case. Make sure that your communication with Dr Mark Gittos is open and frank and mention any details you think are important.
Your Dr will assess not only your case but your overall health, will take pre-operative photos and explain the selected procedure in detail. Although most insurance providers usually do not cover CSP, Dr Mark Gittos offers financing plans. Make sure to discuss these details as well.
After the Male Facelift surgical procedure is performed you should track any changes and sensations you think may be important for your case. Follow the guidelines and the recovery plan provided by your surgeon to maximise the results and schedule a follow-up visit so that the Dr can evaluate your recovery.
Risk & Complications Of Male Facelift
Some Risks and Complications are associated with Male Facelift:
anaesthesia risks
bleeding
facial nerve injury
swelling
pain
poor wound healing
hair loss at the site of the incision
unsatisfactory results
post-op asymmetry of the face
Finding The Best Male Facelift Surgeon In New Zealand?
Finding the Best Male Facelift surgeon in New Zealand may seem like a burdensome task, but there are a few things to keep in mind. Firstly, the surgeon performing your surgery should be a certified Specialised Plastic Surgeon. Secondly, they should have ample experience in the field – do not hesitate to ask. Also, they should be able to operate on you in a hospital setting with additional support staff in case anything should go wrong.
Why Choose Dr Gittos?
Dr Mark Gittos FRACS(Plast) is a Specialist Plastic Surgeon with numerous cosmetic procedures performed in his career. He boasts international experience as well since he operates in both New Zealand and the UK. As a lecturer at Auckland University Surgical Society, he is also very knowledgeable and on top in his field.
Male Facelift Glossary
Facelift – a surgical procedure intended to tighten the skin of the face and remove deep crevices
Male Facelift – the facelift procedure performed on an adult male
Deep-plane Facelift – an advanced facelift technique that moves the deeper layers of the tissues making up the face together with the skin
Mini Facelift – a facelift procedure characterised by smaller incision sites
Sutures – stitches used to close the wound
Incision – the wound, the cut in the skin made by a surgeon
General Anaesthesia – drugs and gasses given to alter consciousness
Sedation – drugs taken orally or intravenously to alter consciousness in patients
Jowls – the folds of loose skin found on the sides of the face
Local Anaesthetic – an injection of a numbing agent, meant to diminish pain during surgical procedures
Rhytidectomy – facelift
Dermal Fillers – injections of agents which improve the look of fine wrinkles on the skin, especially on the face
You can learn more about the Risks and Complications of Male Facelift Procedure also by asking Dr Mark Gittos.
Further Reading about Male Facelift
About Dr Mark Gittos FRACS (Plast) – New Zealand Plastic Surgeon
Practice locations in Herne Bay Auckland, Northland and Bay of Plenty – Kerikeri, Whangarei, New Plymouth & Tauranga
Dr Mark Gittos is a leading Specialist Plastic Surgeon and operates a practice in Herne Bay, Auckland and in the UK. The practice focuses on both surgical and non-surgical procedures, each designed to help restore, improve or change a physical characteristic or problem. The first step in every case is to talk through your personal requirements and explore all the options, before deciding on the most effective solution.
Dr Mark Gittos offers high quality, natural-looking cosmetic surgery results and is highly experienced in Breast, Body and Face Surgery having performed over 4000 Surgeries in the last 26 years. With worldwide expertise Dr Gittos is an expert in breast, face and body surgery for men & women.
Naturally, before any treatment is begun, we will explain clearly the advantages and risk factors; so that you have the information you need to make an informed decision that is best for you. Visit the practice to find out more.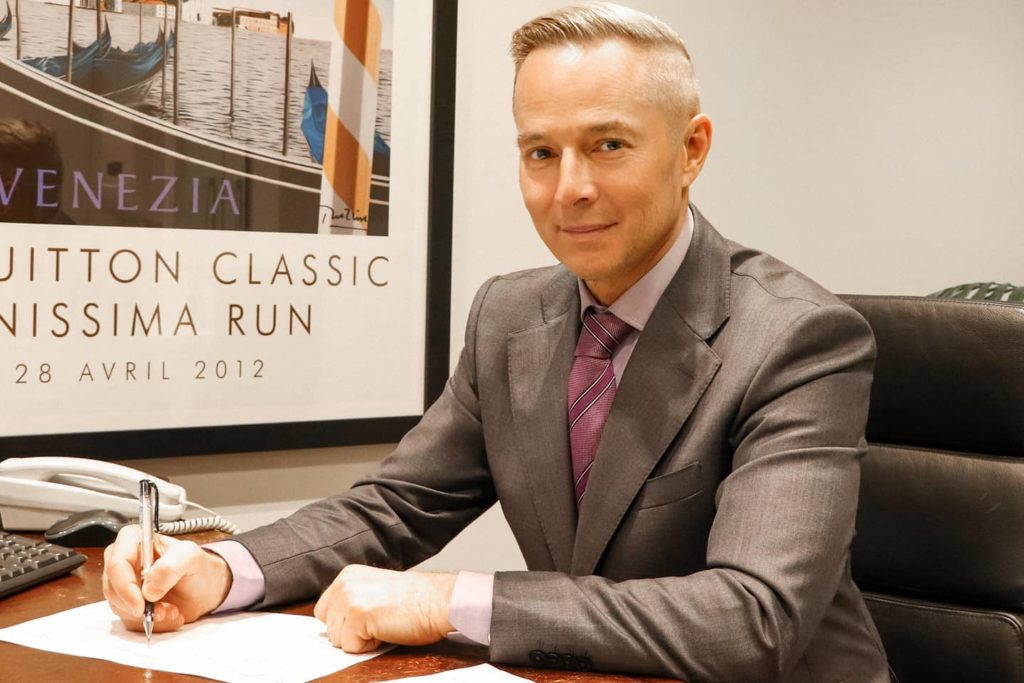 NEXT STEPS
Do your Research
What to Bring to your Plastic Surgeon Consultation
Bring a friend or relative to help discuss the information and your choices
Take lots of notes and read the documents provided thoroughly
Dress in simple clothes as you may need to undress for examination
Bring your medical referral and any relevant medical documents or test results
Book your Initial Surgery Consultation
A Referral from your GP or specialist is helpful but NOT essential – you can have a consultation without a GP Referral
Email us or Call on 09 529 5352 to arrange your surgeon consultation appointment.
Book a consultation with Dr Gittos by paying the Consultation Fee – $325 incl GST
Please contact us to arrange to book a consultation with our Specialist Plastic Surgeon or to speak with our Patient Care Advisor.
Send an enquiry form today or phone 09 529 5352 during Clinic Hours