Earlobe Surgery by Dr Mark Gittos Plastic Surgeon in Auckland New Zealand
Earlobe surgery may be needed for aesthetic correction of prominent ears or for damage like a rip, stretch or tear. Wearing heavy earrings, accidents, trauma, wearing ear gauges and earplugs can damage your ears beyond the point of natural recovery. If you are left with a torn earlobe, spacer issues or a stretched and elongated lobe, the best way to fix it is with the help of earlobe surgery by an experienced Auckland plastic surgeon like Dr Mark Gittos.
This earlobe surgery procedure not only reconstructs your earlobe to give it a natural shape but can also improve your quality of life. If you have been concerned about the look of your ears, there is a way to fix it. There are various kinds of earlobe surgeries for different types of concerns. Otoplasty is an ear surgery that can help with Ear Pinning or Prominent Ear Correction
What is Earlobe Repair Surgery?
Earlobe repair or earlobe reconstruction surgery is used for patients who have elongated, spacer, or ripped earlobes due to an injury, trauma or fashion choices. While a split earlobe rarely restores itself naturally, the desired results can be achieved surgically. Split earlobe surgery not only restores your earlobe but makes it aesthetically pleasing as well. Once healed, patients can start to wear earrings. There are various types of earlobe surgeries including:
1. Earlobe Reduction Surgery
Some people have long or stretched earlobes and it can affect their confidence. There are several causes of elongated earlobes such as sagging skin, age, genetics or loss of tissue. To correct this problem, earlobe reduction surgery can be done by taking a wedge of tissue towards the earlobe and cheek junction. Then, the earlobe is reduced and incisions are concealed at the junction point. It can give you a more youthful appearance.
2. Earlobe Spacer or Ear Gauge Repair Surgery
A lot of people are eager to get earlobe spacers when they are young, only to regret their choice later in life. The first step is to gradually downsize the spacers until you reach a certain point. After that, earlobe surgery will be needed. The surgery is typically done under local anesthesia and will require you to take about a week off from work.
3. Surgery for Ripped Earlobes
Ripped earlobes are usually a result of an accident, an earring mishap or trauma caused to the ears. This is one of the most common ear issues and can be repaired with earlobe surgery. It is a simple, short procedure that heals the rip and you can wear your earrings again.
4. Ear Trauma Surgery
A variety of ear injuries typically occur from vehicle accidents. If you are a cancer survivor, an ear deformation can occur from carcinoma or melanoma. Once you are fully healed, you can visit a plastic surgeon like Dr Gittos and discuss your options to restore the look of your ears.
Causes of Earlobe Trauma
There are many causes of a damaged earlobe. Some of the most common ones are: 
Regularly wearing extremely heavy earrings that cause stretching.
Extended use of earplugs can also lead to problems.
Genetics and Nature may give you overly elongated earlobes.
Stretching, Tugging and pulling of your ears
Ripping of ears
Restricted blood flow to the ears
Preparing for your Ear Surgery
You will receive detailed pre-surgery instructions from your plastic surgeon. Here is a general overview of how you can prepare for earlobe surgery:
Avoid wearing earplugs for at least two weeks before the surgery.
Do not wear earrings, ear gauges or anything that can strain your ears.
Get a medical evaluation done as required by the surgeon.
Do not take blood-thinning supplements at least a week before the surgery.
Abstain from alcohol and smoking for a few weeks before earlobe surgery.
The Ear Surgery Procedure
Based on the current condition of your earlobe, the ear surgery will differ a little. Here is a general overview of what to expect:
Initially, the ear treatment site will be cleaned and sterilised 
Dr Gittos will then mark the earlobes for incisions.
Local anesthesia will be used to ensure you don't experience any pain and discomfort during the procedure. In certain cases, general anesthesia can also be used.
Excess skin will be removed and the surgeon will close the incision with absorbable sutures.
The surgeon might or might not place a bandage on top of sutures.
Earlobe Surgery FAQs
How long does earlobe surgery take?
Ear lobe surgery generally can take up to an hour. The time duration can vary based on your type of ear surgery procedure.
Is earlobe reduction surgery painful?
Earlobe reduction surgery is performed under local anesthesia so you will not feel anything during the procedure. Painkillers are taken afterward to reduce discomfort
How is earlobe surgery done?
To fix a torn and stretched earlobe, Dr Gittos will reconstruct the earlobe by working on your ear tissue. It is done by eliminating the edges of the tear, removing scar tissue and then stitching them together.
Earlobe Surgery Recovery and Post Surgery Care
Most likely, your surgeon will apply a topical cream to your ear lobe followed by a dressing. You will most likely be asked to reapply the ointment for at least a week.
Your surgeon will also prescribe you painkillers to deal with pain and discomfort which you might experience for a few days after the surgery.
Refrain from wearing earrings or any other ear accessories for at least 12 weeks post-surgery.
Sleep in a recliner for the first few days. Initially, you can also sleep in a bed and keep your head and back alleviated.
It is always a great idea to keep a bandage over your ears when sleeping.
Go for the follow-up appointments and do not skip them.
Check out the Surgery recovery page for more details
Earlobe Surgery Recovery FAQs
What can I expect after earlobe surgery?
Expect to have some slight pain and swelling combined with a little bit of bruising. These side effects will subside within a few days.
How long should stitches stay in the ear after ear surgery?
Typically the sutures are removed within one to two weeks after the earlobe surgery.
How do you sleep after earlobe surgery?
It is best to sleep in a recliner for the first few days post-surgery. You can also sleep in your bed, on your back with your head and back in an alleviated position. Avoid putting pressure on your wound.
Can you wear earrings after earlobe repair?
Yes, you can wear earrings again once your ears are fully healed (which typically takes about 12 weeks).
Results of the Ear Surgery
Depending on the type of earlobe surgery you have had done, you will heal completely in about two to four weeks. You can go back to work and resume your daily activities almost immediately after the surgery. Most patients can wear earrings and other ear accessories in about 12 weeks after the surgery.
Potential Risks and Complications of Earlobe Surgery
While earlobe surgery is generally considered to be a safe procedure, it is an invasive surgery. With every surgery, comes a certain degree of risks and complications. If you choose the right surgeon and follow all the pre and post-care instructions, you will have an optimal recovery. Here are some potential complications that may occur:
Infection
Although getting infections from earlobe surgery is rare, it can happen. That is why it is important to apply the given topical ointments and take medications (if prescribed by your surgeon). Keep the wound sterile.
Hematoma – Bleeding
This is also a rare side effect but certain patients can accumulate blood in one ear which is referred to as a hematoma. The surgeon can fix it by draining the blood.
Protruding Stitches 
In the case of permanent sutures which are used in certain cases behind the ears, the problem of protruding stitches can occur. Over time, the sutures will poke and become visible. It can be fixed by removing the sutures.
Over Correction of the earlobe
The problem of over-correction is real. It typically happens when the ear is pulled very close to the head. To fix this, using cartilage grafts can help as they allow your ears to return to their normal position. A revision earlobe surgery may be required.
Under Correction of the earlobe
If you feel that your ears are under-treated, don't worry as they can be corrected by a simple procedure. The condition is much easier to correct than overcorrection and can be done in a surgeon's office under local anesthesia.
Gradual Reversal over time
Your ear tissue is essentially made of cartilage which has a lot of natural elasticity. Years after the surgery, the ears can return to their natural position due to the elasticity. Again, this does not happen often and is a very rare occurrence. If it does occur, you can always go for reversal surgery.
FAQs About Earlobe Surgery
What is an earlobe repair?
Earlobe repair is a reconstructive plastic surgery that is done to restore the appearance of your earlobes that have been damaged due to trauma, piercing, tearing, diseases, or use of ear gauges.
Can stretched earlobes go back to normal?
If your earlobe is stretched only slightly, chances are your earlobes will go back to normal naturally. Anything significantly stretched will need earlobe surgery as it won't return to normal on its own.
How can I reduce my earlobes?
You can reduce the size of your earlobes by getting an earlobe reduction surgery or otoplasty by a plastic surgeon.
Can earlobes be surgically shortened?
Yes, earlobes can be shortened surgically with an otoplasty or ear surgery
Can you stitch a ripped earlobe?
Yes, a ripped earlobe can be stitched and requires the expertise of a plastic surgeon. In most cases, plastic surgeons cut the skin lining, create a new wound and use dissolvable sutures to stitch the earlobe.
Can you shrink stretched earlobes?
Yes, the best way to do it is by downsizing the gauges you have been wearing and see if that helps. If you have stretched your ear lobes beyond the point of repair, you might need the help of a plastic surgeon.
What happens if your earring hole rips?
If an earring hole is ripped, it will leave you with a permanently torn earlobe which needs to be repaired with ear surgery.
Can the earlobe be repaired?
Yes, nearly all the problems with the earlobe can be fixed with plastic surgery.
Can you attach your earlobes?
An unattached earlobe can be attached again with the surgery.
How do you join or fix an ear hole?
The best way to join and fix a torn earlobe is by opting for earlobe surgery.
Why does the skin behind my ear split?
One of the main reasons for skin splitting behind the ears is dryness and irritation which causes the skin to crack and increases the chances of skin related diseases.
Why are my earlobes wrinkled?
There are many reasons why your earlobes might have a wrinkled appearance. One of the main reasons is the degeneration of elastic tissues around the blood vessels that are responsible for carrying blood to the earlobes.
How do you fix wrinkled earlobes?
There are several treatments for fixing wrinkled earlobes available in the market. One of the treatments is getting dermal fillers. They smooth out the skin, plump the tissues and lift the ear lobes to give them a youthful appearance.
Why do I have a crease in my earlobe?
An Ear Crease may indicate a poor supply of blood to the earlobe. It is mainly due to weakened blood vessels and ageing.
About Dr Mark Gittos FRACS (Plast) – New Zealand Plastic Surgeon
Practice locations in Herne Bay Auckland, Northland and Bay of Plenty – Kerikeri, Whangarei, New Plymouth & Tauranga
Dr Mark Gittos is a leading Specialist Plastic Surgeon and operates a practice in Herne Bay, Auckland and in the UK. The practice focuses on both surgical and non-surgical procedures, each designed to help restore, improve or change a physical characteristic or problem. The first step in every case is to talk through your personal requirements and explore all the options, before deciding on the most effective solution.
Dr Mark Gittos offers high quality, natural-looking cosmetic surgery results and is highly experienced in Breast, Body and Face Surgery having performed over 4000 Surgeries in the last 26 years. With worldwide expertise Dr Gittos is an expert in breast, face and body surgery for men & women.
Naturally, before any treatment is begun, we will explain clearly the advantages and risk factors; so that you have the information you need to make an informed decision that is best for you. Visit the practice to find out more.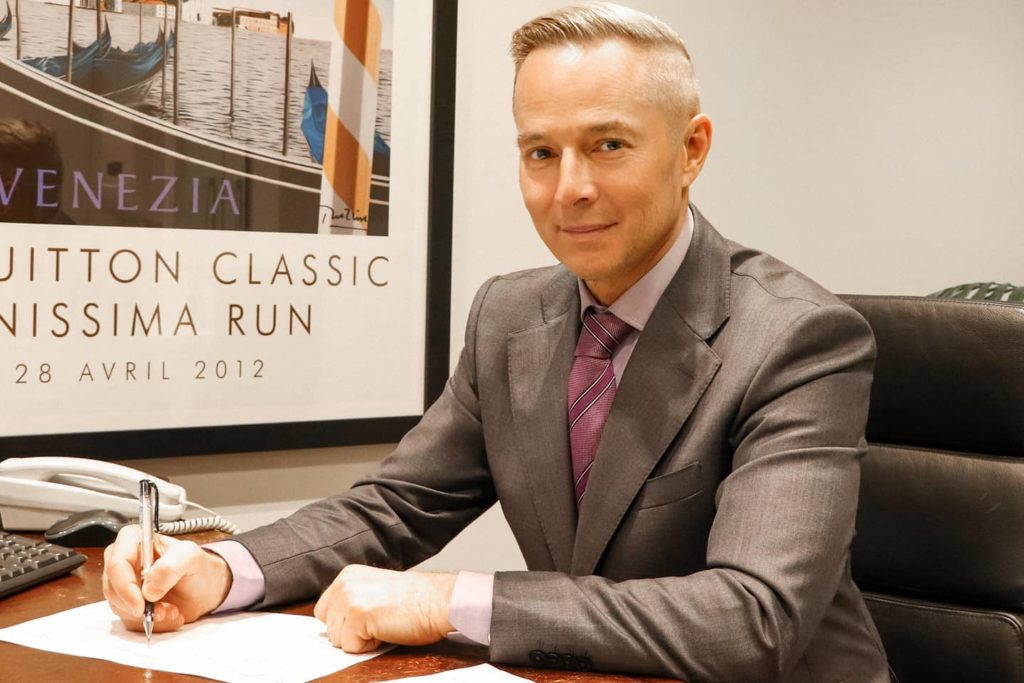 NEXT STEPS
Please NOTE: Dr Gittos only performs surgery on non-smoker patients with a BMI less than 30. To check your BMI please visit the NZ Heart Foundation website. For help giving up smoking before surgery visit the Smoke Free website
Do your Research
What to Bring to your Plastic Surgeon Consultation
Bring a friend or relative to help discuss the information and your choices
Take lots of notes and read the documents provided thoroughly
Dress in simple clothes as you may need to undress for examination
Bring your medical referral and any relevant medical documents or test results
Book your Initial Surgery Consultation
A Referral from your GP or specialist is helpful but NOT essential – you can have a consultation without a GP Referral
Email us or Call on 09 529 5352 to arrange your surgeon consultation appointment.
Book a consultation with Dr Gittos by paying the Consultation Fee – $325 incl GST
Traveling for Surgery? – Consider post-surgery luxury recovery in a Hotel with LuxeCare
Please contact us to arrange to book a consultation with our Specialist Plastic Surgeon or to speak with our Patient Care Advisor.
Send an enquiry form today or phone 09 529 5352 during Clinic Hours