Getting Your Body Back in Shape after Extreme Weight Loss – Lower Body Lift Auckland Surgery
With the growing interest in bariatric surgeries and extreme weight loss, a lower body lift procedure has gained momentum. Also known as a belt lipectomy, this surgery is designed to address hanging and loose skin after massive weight loss.
Auckland Plastic Surgeon and lower body lift expert Dr Mark Gittos often performs body contouring procedures.
Lower Body Lift: Duration and Treatment
Weight reduction and proper weight management curb the risks of obesity. One major setback after losing a huge amount of weight is excess and lax skin. Many patients who lose a considerable amount of weight, develop excess fat and skin around the buttocks and abdomen. (2)
In some cases, the extra fat can result in lateral hip/ thigh laxity and cause skin rolls or saddlebags on the side of the body. This skin can't be corrected with regular diet or exercise. To shape the affected area, patients opt for a belt lipectomy, also known as a lower body lift or circumferential abdominoplasty.
The surgery offers a visually pleasing and youthful body contour. It works with the skin of the abdomen, waist, groin, flanks (hips), buttocks, and thighs. The incision itself looks like a belt because it encircles the body – hence the name.
The procedure involves a 360-degree excision of skin excess, around the trunk, and other areas of the lower body. So, what does a 360 body lift do? The primary goal of the treatment is to get back the body's normal appearance.
It can help get rid of the extra fat and skin from the pubic region, buttocks, hips, and lower abdomen all in one surgery. A belt lipectomy, however, can't get rid of a drastic amount of fat deposits. (3)
That's why patients are advised to stabilise their weight (or get close to their ideal weight) before they consider getting the procedure. In the case of some local fat deposits and poor skin elasticity, Dr Gittos could suggest a combination of belt lipectomy and liposuction. But, this can vary from person to person. (4)
What Is Involved in a Lower Body Lift?
Your surgeon will make an incision from the back all the way to the front of the thighs. This helps them remove the excess fat tissue and skin. The tissue that remains is meant to smooth and stretch out the treated area to gain the desired outcome. (5)
During treatment, the loose skin is taken out so that the contour gets better. Dr Gittos removes the overhanging skin, which is known to trigger painful infections, rashes, and chafing. Overall, it's a practical approach to boosting self-confidence.
According to research, satisfied patients have experienced better quality of life, self-confidence, and enhanced physical well-being even years after the procedure. (6)
You can consider getting this surgery if you lost a considerable amount of weight after pregnancy, dieting, or bariatric surgery. But, it's crucial to consult with a specialist to know if you are a good candidate for treatment.
How Long Does a Lower Body Lift Take?
If you are wondering how long a lower body lift surgery take, the duration of the procedure varies. It depends on how much skin there is to work with. But, overall, it can take 4 to 5 hours to perform. Most patients who get a belt lipectomy typically stay 1 or 2 nights in hospital. (7)
When done by a certified expert, the procedure can create a great result. To know the exact duration of your lower body lift, contact Dr Gittos's team. A detailed estimate can be provided after an initial consultation.
How Painful is a Lower Body Lift?
With an incision around the entire body and muscle tightening, it is normal to feel a certain level pain and discomfort after the procedure. But, the discomfort is easily managed with the right prescription medication.
In most cases, the discomfort subsides in less than a few weeks. Whereas the swelling should start to subside in a few weeks to a couple of months. It depends on the body's natural healing process.
During the first weeks post-op, patients are advised to wear a compression garment and might need to stick to a unique diet specifically tailored towards their needs. For the recovery period, patients often take a minimum of 2 weeks off from work. This is to restrict their daily activities for a span of 4 to 6 weeks. It may be necessary to wait roughly 6 to 8 weeks before resuming more physically demanding activities.
What is the Difference between a Tummy Tuck and a Lower Body Lift ?
Everyone responds differently to weight loss. The weightloss results vary based on where the pockets of fat are left behind. Some individuals tend to lose more body fat from their buttocks or thighs. While others find it easier to get a smooth abdomen.
But, when these pockets of fat don't respond to any diet or increased physical activity, that's where a cosmetic surgery procedure comes into play. Patients often choose a body lift or a tummy tuck. So, what is the difference between a tummy tuck and a lower body lift?
A tummy tuck (abdominoplasty) is meant to get rid of the extra skin and fat in the front abdomen area. It can also strengthen loose abdominal muscles so that patients can enjoy a firmer and smoother abdominal profile. It's a practical choice for those who are looking for a firm or flat abdominal area.
Whereas a lower body lift ( belt lipectomy) can combine a thigh lift with 360 circumferential abdominoplasty. It is meant to take care of the extra sagging skin. The procedure works with various spots around the body, mainly the thighs, buttocks, and lower back. All in an effort to contour and shape the body.
Deciding whether to choose a lower-body lift or a tummy tuck comes down to which areas of the body you want to be treated. And if you can keep a healthy lifestyle after the procedure.
What Can I Expect After a Lower Body Lift?
Most patients experience a certain level of post-operative swelling after getting a lower body lift. This is a normal occurrence after most plastic surgery interventions.
To control the bruising and side effects, patients receive a medical compression garment. Wearing the garment post-surgery helps with the healing process and increases your comfort. The garment is designed to add even pressure across the affected area.
Bruises are also a potential side effect to be expected after a belt lipectomy. Their duration and severity will vary. Bruises appear due to blood vessel trauma. The moment a blood vessel gets injured, the blood moves towards the nearby tissues and causes visible discolouration.
To assist the healing process, you should sleep with both the legs and upper body slightly elevated. That way you can avoid stretching the muscles and pulling the incisions.
Lower Body Lift Surgery Costs & Fees – How much is a Lower Body Lift in NZ?
At your initial consultation, you will be given a detailed quote for your chosen procedure. This will include a Surgeon's fee, Anaesthetist fee, Surgical Assistant fee and hospital fees.
Dr Gittos' team will provide you a customised fee for your surgery depending on the type of procedure, hospital and how long you want to stay in hospital. An approximate fee range for your lower body lift surgery can be provided over the phone when you speak to a Patient Care Advisor. We also provide information on lower body lift payment plans and different methods of payment.
Lower Body Lift FAQs
What is a circumferential belt lipectomy?
A belt lipectomy also referred to as a lower body lift, 360 belt lipectomy, and circumferential body lift is a surgical procedure with the objective to remove fat and loose skin around the beltline. The treatment is suitable for individuals who've shed a drastic amount of weight and their skin has become loose.
How much does a belt lipectomy cost?
The lower body lift is a highly personalised procedure, meaning that the cost will vary from person to person. The costs of your lower body lift surgery also dependent on the experience of the surgeon performing the intervention and the facility where the procedure is performed.
What factors can affect my results?
Not everyone's body looks the same after a 360 body lift. That's because a couple of factors will impact the final result. These include your overall health, your attention to detail when it comes to following aftercare instructions, and how much work you decide to have done on your body. But, you can expect a considerable improvement.
How do you sleep after circumferential abdominoplasty?
Take a comfortable sleeping position on the back and elevate the lower and upper body slightly to avoid excessive swelling. Many people also decide to sleep in a recliner, since it gives them added convenience and comfort.
Is a body lift the same as a tummy tuck?
The nature of these treatments is very similar, but they target different areas. With a tummy tuck, you get to work only on your abdomen. While with a lower body lift, you can contour the abdomen, thigh, buttocks, and lower back.
Do body lift scars go away?
The scars can stay red for some time after the procedure. That's because scarring is normal and fades over time. They are quite easy to see in the first few months. Even if they don't completely disappear, they tend to look like fine, white lines after the maturation process is complete.
Is a lower body lift worth it?
For those who can keep a healthy and stable weight, and implement a regular physical activity, the belt lipectomy can keep them looking slim and youthful for years. Most patients find the results worth it. Especially those who struggle with loose skin and want to regain a better-contoured shape.
How risky is a body lift?
A lower body lift is not without risks. And while complications tend to be minor, there are some risks you should know about. Such as permanent scarring, leg swelling, blood clots, and others. Dr Gittos will discuss all potential risks & complications with you during the consultation.
About Dr Mark Gittos FRACS (Plast) – New Zealand Plastic Surgeon
Practice locations in Herne Bay Auckland, Northland and Bay of Plenty – Kerikeri, Whangarei, New Plymouth & Tauranga
Dr Mark Gittos is a leading Specialist Plastic Surgeon and operates a practice in Herne Bay, Auckland and in the UK. The practice focuses on both surgical and non-surgical procedures, each designed to help restore, improve or change a physical characteristic or problem. The first step in every case is to talk through your personal requirements and explore all the options, before deciding on the most effective solution.
Dr Mark Gittos offers high quality, natural-looking cosmetic surgery results and is highly experienced in Breast, Body and Face Surgery having performed over 4000 Surgeries in the last 26 years. With worldwide expertise Dr Gittos is an expert in breast, face and body surgery for men & women.
Naturally, before any treatment is begun, we will explain clearly the advantages and risk factors; so that you have the information you need to make an informed decision that is best for you. Visit the practice to find out more.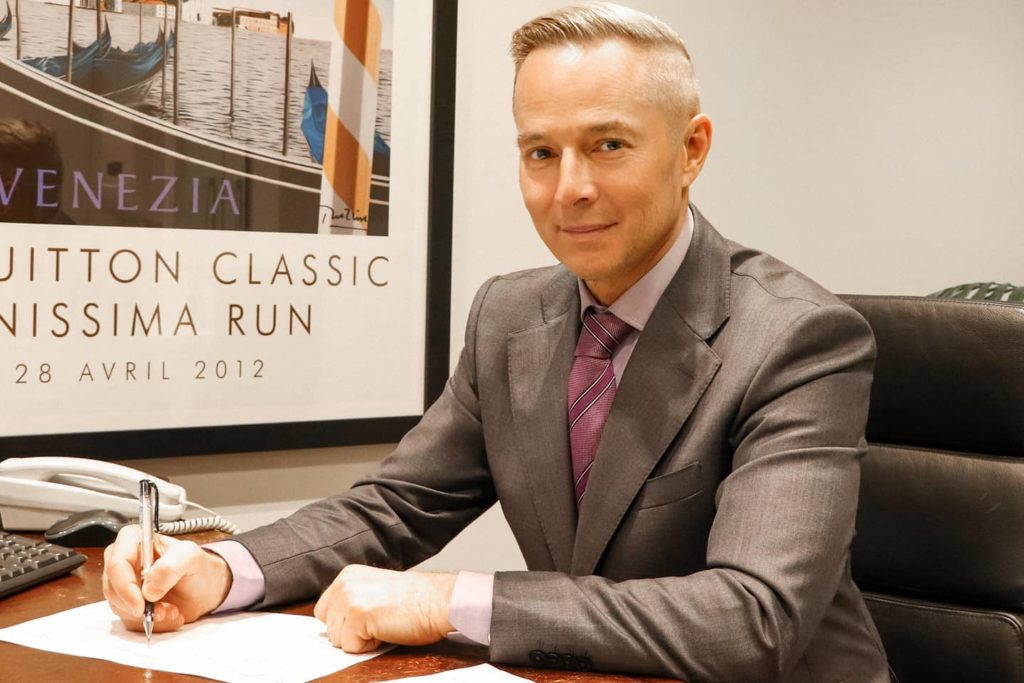 NEXT STEPS
Do your Research
What to Bring to your Plastic Surgeon Consultation
Bring a friend or relative to help discuss the information and your choices
Take lots of notes and read the documents provided thoroughly
Dress in simple clothes as you may need to undress for examination
Bring your medical referral and any relevant medical documents or test results
Book your Initial Surgery Consultation
A Referral from your GP or specialist is helpful but NOT essential – you can have a consultation without a GP Referral
Email us or Call on 09 529 5352 to arrange your surgeon consultation appointment.
Book a consultation with Dr Gittos by paying the Consultation Fee – $325 incl GST
Please contact us to arrange to book a consultation with our Specialist Plastic Surgeon or to speak with our Patient Care Advisor.
Send an enquiry form today or phone 09 529 5352 during Clinic Hours