Revision Rhinoplasty in Auckland New Zealand
Are you considering another Nose Job or revision rhinoplasty? – A Rhinoplasty or Nose Job is one of the most difficult surgical procedures which separates a good surgeon from an amateur. It's one of the most technically demanding and most sought after treatments in the history of plastic surgery. Due to its complexity which often covers breathing difficulties, functionality and the appearance of the nose, surgeons work on mastering the nose job or septorhinoplasty for years to provide excellent results for their patients.
However, a lot of patients turn to a revision procedure after the initial nose job due to unsatisfying results. That's why it is important to choose the right surgeon in the first place, and if you are already at the point of looking for revision rhinoplasty, you need the right nose surgeon to carry it out.
Dr Mark Gittos is a highly experienced plastic surgeon who is an expert in rhinoplasty and nose revision surgery. With a great deal of training and experience, he customises every surgery for each patient to meet their needs and provide the desired outcome.
Why Is Rhinoplasty Revision So Common?
Due to the complexity of rhinoplasty surgery, it is pretty common that people who undergo the procedure aren't always happy and satisfied with the outcome. Rhinoplasty is one of the procedures with the highest rate of revisions. Numbers suggest that around 2 out of 10 patients end up getting a further nose revision surgery to get it just right.
Often, patients who don't follow the recovery instructions precisely can end up developing issues that can cause aesthetic and functional obstructions. But it's not always the patient's fault.
Troubled breathing, the collapse of cartilage, or excessive scarring are just some of the functional issues that can be caused by a lack of surgeons' knowledge and experience. There is also a psychological factor that causes patients to feel like their results are too far from the natural look they were expecting and that the new nose doesn't blend in with the rest of the facial features. On the other hand, some expect more dramatic changes and feel that the surgeon could have done more.
What Causes Patients To Ask For Nose Revision?
Miscommunication, in line with a disconnect between the patient's and surgeon's expectations and abilities, affects this disappointment in patients. Desires, expectations, and pre-conceived images in the patient's mind of a new nose combined with surgeons' experience, technique, skill, and knowledge create a complex combination that makes rhinoplasty different from routine surgeries that end up with concrete results with a predetermined outcome. It is important to be clear about your desired outcome from revision rhinoplasty.
When Should I Start Thinking About Revision Rhinoplasty?
Your Rhinoplasty results will take time to develop. Your surgeon should let you know that the results you hope for should start showing up after 6-12 but that some internal swelling may continue for 18-24 months after the procedure is conducted. If you notice nose concerns after 1 to 2 years is usually a pretty good sign that you should start thinking about revision. The main reasons to contact a nose surgeon like Dr Gittos are:
Irregularities and deformities in the structure of your nose
Breathing problem that occurred for the first time after the surgery
Breathing problem that wasn't fixed
Unsatisfactory aesthetic outcome
What Can a Revision Rhinoplasty Do For You?
Revision is the correction of previous nose surgery for any of the reasons mentioned above.
As every patient is different and requires a different amount of work during their first rhinoplasty, the same applies for revision procedures. Some patients will need to undergo minor correction that will adjust and polish up the results of the primary rhinoplasty. Through revision, the surgeon can tweak the esthetic appearance of the nose, for example, remove the excess of the tissue that makes the nose look wider, longer, or bigger in general. Also, revisions are often used to improve not just the esthetic characteristics of the nose, but also the functionality since changes in the nose form and shape can cause nasal breathing issues and other functional-related troubles. Septoplasty is one of the common procedures performed together with rhinoplasty and its revision. The unwanted build-up of scar tissue can also be resolved by revision surgery. Not all revision surgery is related to unsatisfactory aesthetic results.

Before and After Rhinoplasty Photos
You can see some before and after pictures of Nose Surgery in our past patient gallery and more are available at the clinic.
Choosing the best Revision Rhinoplasty Surgeon in NZ
As mentioned, Rhinoplasty is one of the most complicated plastic surgery procedures. Therefore, the revision is as equally challenging, and in some cases even more than the primary rhinoplasty. When choosing the right plastic surgeon for the revision, you should always keep in mind that the experience, training, and credentials have greater importance than the price tag. Special deals, fixed prices, and big discounts should raise a red flag. Usually, those kinds of procedures lead to another disappointing result and in the end will cost more and produce more stress, pain, take more time, and discomfort than one procedure conducted by the professional and experienced surgeon.
Choose a qualified, experienced Expert in Rhinoplasty Revision
Be sure to find out if your surgeon is FRACS qualified and has proven and relevant surgical experience. Don't choose someone who studied a different area of medicine as they are unlikely to have the same rigorous surgical training required to become recognized as a Specialist in Plastic, Cosmetic & Reconstructive Surgery. If you want to learn more about Revision Rhinoplasty or get a quote for a Nose Reshaping procedure, please us
Recovery After Revision Rhinoplasty Surgery
Your Recovery and Healing period begins after Surgery. Please be aware that you must be extremely patient as you recover from nose surgery. You are unlikely to see your surgery results for several months, due to the extended healing periods that are involved with facial surgery. It helps to know what to expect. Some swelling may persist for up to a year.
The length of your recovery period after nose surgery will depend on your anatomy, general health and the specifics of your procedure. Recovery processes and healing time frames can also vary significantly from person to person. Your lifestyle and choices after surgery can impact your healing and results.
Be sure you get adequate rest, good nutrition and don't smoke. The general rule, however, is that you should allow at least 4-6 weeks for initial recovery following your surgery. Scars can take time to fully mature, sometimes up to a year or more. Swelling may take an extended period of time to fully settle. You will need to work with your Surgeon to allow for adequate and proper healing time.
You need to be willing to follow the specific instructions given to you by Dr Gittos, and attend all post-operative consultations. Be sure to wear the surgery tapes and splint as instructed and take advantage of the recommended recovery products to assist you during your healing and recovery.
Naturally, there will be some bruising and swelling but this will heal quite quickly and discomfort can be treated with appropriate painkillers. You should take about one week off work and have plenty of rest. All strenuous activity should be avoided for a few weeks, as should any situation that could result in a knock to your nose! Successful revision rhinoplasty will give you the shape and size of nose that you really want, with minimal scarring.
All invasive surgery carries risk. Dr Mark Gittos will make you aware of all possible complications during your consultation at our Auckland clinic. This includes general anaesthesia, bleeding (Haematoma), infection, wound healing, deep vein thrombosis, scarring and numbness. Always stay informed and healthy and do not smoke.
The cost of Rhinoplasty surgery is customised and you will be given a price for surgery in a detailed quote after your first consultation. This will include a Surgeon's fee, Anaesthetist fee, Surgical Assistant fee and the hospital fees.
About Dr Mark Gittos FRACS (Plast) – New Zealand Plastic Surgeon
Practice locations in Auckland, Northland and Bay of Plenty – Remuera, Kerikeri, Whangarei, New Plymouth & Tauranga
Dr Mark Gittos offers high quality, natural-looking cosmetic surgery results and is highly experienced in Breast, Body and Face Surgery having performed over 4000 Surgeries in the last 26 years. With world-wide expertise Dr Gittos is an expert in breast, face and body surgery for men & women.
Dr Mark Gittos is a leading Specialist Plastic Surgeon and operates a practice in Remuera, Auckland and in the UK. The practice focuses on both surgical and non-surgical procedures, each designed to help restore, improve or change a physical characteristic or problem. The first step in every case is to talk through your personal requirements and explore all the options, before deciding on the most effective solution.
Naturally, before any treatment is begun, we will explain clearly the advantages and risk factors; so that you have the information you need to make an informed decision that is best for you. Visit the practice to find out more.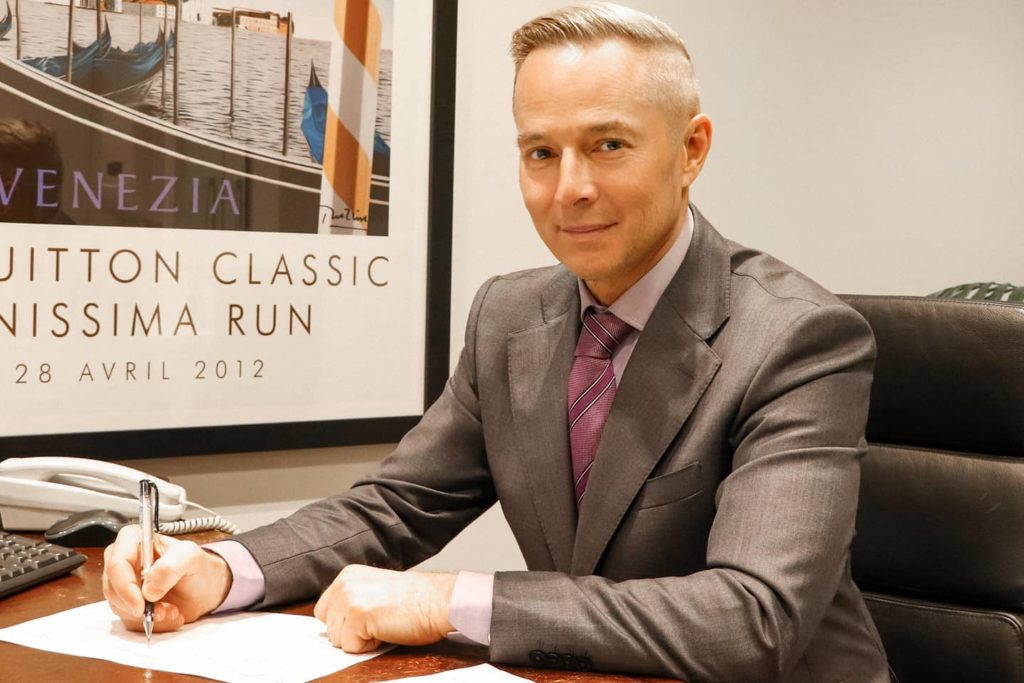 NEXT STEPS
Do your Research
Read the Website and Blogs relevant to your procedure
Browse our Frequently Asked Questions including how to choose a Surgeon for your procedure
Download the Guides to Surgery
What to Bring to your Plastic Surgeon Consultation
Bring a friend or relative to help discuss the information and your choices
Take lots of notes and read the documents provided thoroughly
Want more information before scheduling your consultation?
Book your Initial Surgery Consultation
A Referral from your GP or specialist is helpful but NOT essential – you can have a consultation without a GP Referral
Email us or Call on 09 529 5352 to arrange your surgeon consultation appointment.
Book a consultation with your Surgeon by paying the Consultation Fee ($295+GST)
Please contact us to arrange to book a consultation with our Specialist Plastic Surgeon or to speak with our Patient Care Advisor.
Send an enquiry form today or phone 09 529 5352 during Clinic Hours